Books in print
HELLGATE series
NARC series
Vampyre series
Science Fiction
Fantasy
Historicals
Sea stories
Shorter works
Freebies
Shop
Gallery
What's new?
What's due?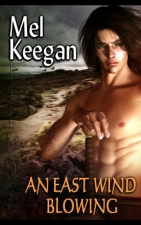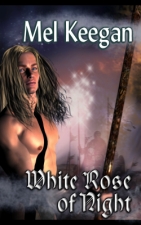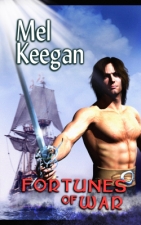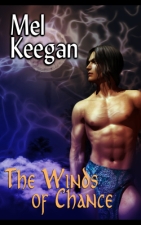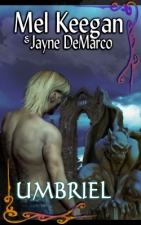 Bookmark on

Add MK to

Add Mel to del.icio.us


Sign up
Remove
---

Caveat
All titles on this website feature GLBT characters and situations. If you will be offended, please read no further. By further exploring this site, you agree that you are of age in your part of the world, and are fully aware of the content of books and art displayed here. All images on this site are copyright. Site contents &copy DreamCraft, 2011
LEGENDS #1: The Winds of Chance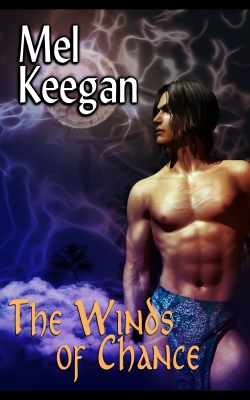 In an era of storm and chaos, One will be born who will command the Power, but the ancient magic that flows in his veins like blood is his curse as well as his gift.

In this time of cataclysm and ordeal, the upstart Empire of Vayal has placed a bounty on the heads of all scions of the lineage of Diomedas, for the oracle foretold the doom of Vayal, and it rides on the shoulders of the One.

He lives and breathes already, hiding the old city of Zeheft and in the slowly drowning outlands. He is Faunos Phinneas Aeson, still dangerously young -- and he has one dread: the witchfinders of Vayal, who are charged with the hunting of those like himself.

Twenty years, Faunos has hidden and learned, until the gods of sea, storm and earth destroy Zeheft --and one night destiny brings Vayal's young witchfinder to the camps of the water gypsies, where a youth like Faunos should never have been. Galen lies dying; the City of the Sun is celebrating the coming of age of Soran -- althlete, hunter, beautiful as the night, Vayal's heir and greatest witchfinder ...

The Empire of the Atlantan has one slender chance to survive, and its struggle will begin on this night.



Read the first 10% of this novel right here, in PDF format

(Caveat: material in this free sample is not suitable for juniors. Consider yourself warned!)

Novel length: 98000 words
Rated: R (18+; sex, violence, language)
Publication date: May 2009
Publisher: DreamCraft
Price: $9.99 - ebook
Cover: Jade
---
FORMATS: Kindle, epub, PDF STANZA for iPhone etc., and paperback.



US$6.99
Purchase and download direct from Amazon Kindle to your device


EPUB
US$9.99


PDF
US$9.99



STANZA
US$10.99


This title is not available in paperback at this time.
---


READER REVIEWS:



THE WINDS OF CHANCE
REVIEWED BY ..........

No reviews of this title are available at this time.


Reader favorites...