Books in print
HELLGATE series
NARC series
Vampyre series
Science Fiction
Fantasy
Historicals
Sea stories
Shorter works
Freebies
Shop
Gallery
What's new?
What's due?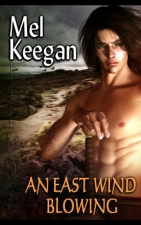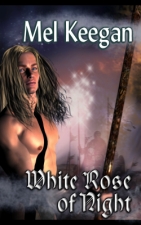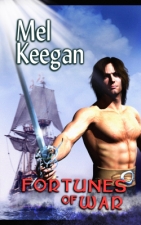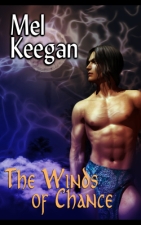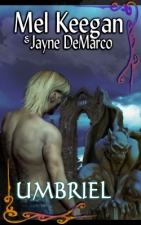 Bookmark on

Add MK to

Add Mel to del.icio.us


Sign up
Remove
---

Caveat
All tites on this website feature GLBT characters and situations. If you will be offended, please read no further. By further exploring this site, you agree that you are of age in your part of the world, and are fully aware of the content of books and art displayed here. All images on this site are copyright. Site contents &copy DreamCraft, 2011
About Mel Keegan

Mel Keegan's first novel, ICE, WIND AND FIRE, appeared with GMP as long ago as 1990. In the following years many other novels have appeared, including the sci-fi thrillers, DEATH'S HEAD and EQUINOX, which have become cult classics. DEATH'S HEAD was nominated for the mainstream "Science Fiction Hall of Fame," and the historical THE DECEIVERS won a Stonewall award.

At this time there are 35 Keegan titles on issue with DreamCraft; and Mel is working on two very major series (HELLGATE and NARC) in addition to finishing a raft of stand-alone novels.

The first fresh Keegan titles appearing with DreamCraft were THE DECEIVERS, DANGEROUS MOONLIGHT, NOCTURNE and THE SWORDSMAN, and since then many more have been issued, spanning the spectrum of creative genres from thriller to SF to Historical and Fantasy.

For almost a decade the Keegan novels were published by GMP (the Gay Men's Press, London), but after their merger with Prowler and later, Millivres, GMP became more or less 'dormant,' selling only old titles, and apparently publishing only those novels which had been in pre-press at the time of the merger. Eventually, Millivres discontinued its paperback division, and Mel turned to a local South Australian studio, DreamCraft, to manage his intellectal properties.

As we go into 2013, Mel still has no intention of retiring as a writer, though writing time has become limited since he works full-time and pays "den uncle" to his brainchild, GLBT Bookshelf. However, MK promises the final parts in the sagas of evergreen favorites Jarrat and Stone, and also the crew from the HELLGATE novels, plus more in the "Starshippers" universe which began with MORE THAN HUMAN.

The name of 'Mel Keegan' has become synonymous with fast-paced action/adventure thrillers with pivotal gay characters and themes.

A self-confessed science fiction and fantasy devotee, Keegan is known for novels across a wide range of subjects, from the historical to the future action-adventure. Mel lives in South Australia with an eccentric family and a variety of pets, and is closely associated with DreamCraft, where he's been known to work as a part-time, standby editor.

Have you just discovered Mel Keegan, and would like to know more about the author and the books? Click here!
Reader favorites...