Books in print
HELLGATE series
NARC series
Vampyre series
Science Fiction
Fantasy
Historicals
Sea stories
Shorter works
Freebies
Shop
Gallery
What's new?
What's due?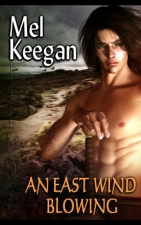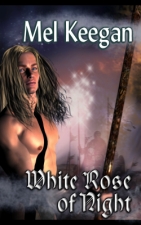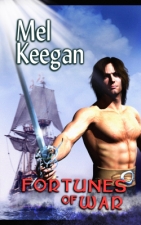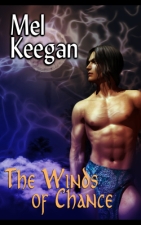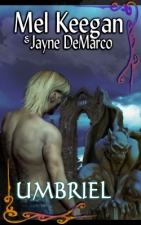 Bookmark on

Add MK to

Add Mel to del.icio.us


Sign up
Remove
---

Caveat
All tites on this website feature GLBT characters and situations. If you will be offended, please read no further. By further exploring this site, you agree that you are of age in your part of the world, and are fully aware of the content of books and art displayed here. All images on this site are copyright. Site contents &copy DreamCraft, 2011
About DreamCraft

DreamCraft was born in 1996 as a multimedia studio, producing CD-Rom, software, art and photography, enter- and edutainment. Fifteen years later, we're working in the stil-new and fairly innovative digital field of 'POD publishing,' as well as the even newer and much more exciting realm of ebook publishing.

'POD' is an acronym standing for 'print on demand.' With the recent upsurgence in desktop technology, it's now very accurate to say that when a copy is ordered, it's printed. POD publishing was tipped to turn the whole publishing world around ... and it did. You might have heard that the traditional publishing industry has become a dinosaur, doomed to extinction. The situation has been brought about by a combination of POD and ebooks.

POD Books are developed digitally and laser-printed at the very highest quality, on quality cream-colored 'bond' papers, so the quality is superb throughout. High-gloss covers are printed in full color, and the perfect bound (glued spine) books are 'trade size,' measuring 6" x 9". The books are manufactured to atonishing standards by companies like CreateSpace and Lulu, and at DreamCraft we use both. Years ago we used to manufacture the books in-house, but volumes became too great for us to handle, and we inevitably outsourced the work.

The hardcovers are especially beautiful, with sturdy, glossy dustjackets. All the Mel Keegan hardcovers are produced by Lulu.com, but they're still written and published in Australia. The paperbacks are produced by eitger Lulu or CreateSpace, and in fact CreateSpace is the easiest possible gateway to the wonderful world of Amazon.com, which is the reason it's so popular!

We're even more excited about our move into eBooks. You can now get every Mel Keegan title, formatted for virtually any machine, desk- lap- or palmtop device.

If eBooks are the answer to your prayer (are you reading on the train, on the way to work? In your lunch break, in the staff lounge or the park?!) then you're in good company these days — and (at last!) we have you covered.

Since Mel Keegan joined DreamCraft we've published around 20 new titles and we've reissued the entire backlist ... and there's plenty more to come fro Mel. We're also working with several other writers whose books are doing very nicely in ebook marketplaces around the www.

About the cover art

All the art you see on the site here, and at DreamCraft's own home site, was produced by Jade, who is an avid CG and 3D artist working mostly in DAZ Studio, Photoshop, with occasional forays into other less well known systems. Jade has been a working photographer and artist for more than 20 years. Click here to see a selection of her work which is not associated with the Mel Keegan paperbacks.

Visit DreamCraft...

We invite you to visit DreamCraft's website to learn more about us, including our Cover Works prohect, which advantages small publishers and self-marketing authors, and DreamCraft Digital Stock, which is an inexpensive, quick and convenient image solution for anyone who works with photographics.
Reader favorites...