Books in print
HELLGATE series
NARC series
Vampyre series
Science Fiction
Fantasy
Historicals
Sea stories
Shorter works
Freebies
Shop
Gallery
What's new?
What's due?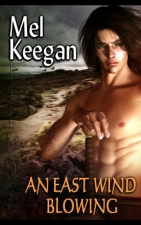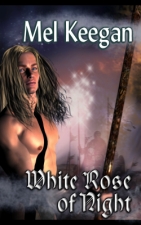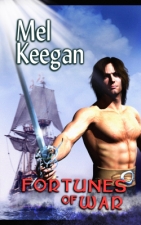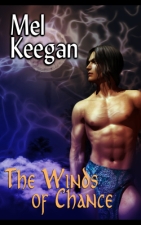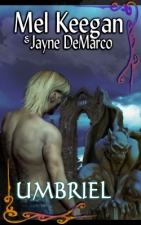 Bookmark on

Add MK to

Add Mel to del.icio.us


Sign up
Remove
---

Caveat
All titles on this website feature GLBT characters and situations. If you will be offended, please read no further. By further exploring this site, you agree that you are of age in your part of the world, and are fully aware of the content of books and art displayed here. All images on this site are copyright. Site contents &copy DreamCraft, 2011
Mindspace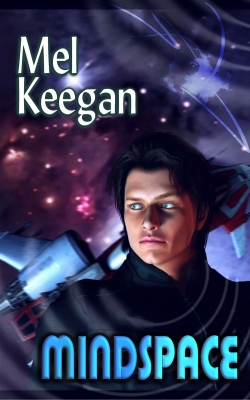 On the far frontier, life is tough when you're a transspace pilot stripped of your license to fly. The good jobs go to graduate guildsmen who make the professional grade ... and who play by the guild's rulebook.

Jack DiFalco broke the rules. Busted, he found himself on the wrong side of the law and the rough side of the guild -- and his crime was mindspacing -- playing one of the incredible high-tech games which are changing the future of humanity. Playing not in VR, but in the gamespace, the total-immersion rigs where players enters the realm of the machine. And some of them don't make it back out.

Kieron Charig is a transspace navigator. He went through guild school with Jack, but unlike Jack he has no patience for the game, or for gamers. Mindspacing is the major tool of the navigator's trade -- the big transspace ships are flown via a symbiotic relationship where the mind/machine interface is dangerously blurry. Kieron works there; he scorns to play there -- and like all transspace flightcrews he fears the consequences.

The irony is that it's Kieron, not Jack, who will pay the ultimate price, while Jack is plucked out of a rough, dirty underworld and propelled into places more opulent than the games he has played. But success comes with strings attached, and at a high price. Jack will pay his dues with skill, courage and even sex. For Kieron Charig, no price is too high, and every moment is a battle to preserve what remains of his humanity.

Everything they are, everything they might be, pivots on Max Gorodin, who stands at the helm of the aerospace giant, Jabalpur Indistries. Max's own struggle is about sheer survival -- and if Jack DiFalco is his dream come true, Kieron Charig is the gift he could never have expected.

Max is poised at a dangerous juncture where his own personal security is dubious and his enemies seem invincible. When Jack and Kieron cross his path, his life -- and the survival plans for a company and a city -- have the potential to turn around. But both Jack and Kieron must forfeit everything they have -- and Max will discover that falling in love is life's ultimate complication.



Read the first 10% of this novel right here, in PDF format

(Caveat: material in this free sample is not suitable for juniors. Consider yourself warned!)

Length: 95,000 words
Rated: R (sex, violence, language)
Publication date: May 2010
Publisher: DreamCraft
Price: $9.99 - ebook
Cover: Jade
---
FORMATS: Kindle, epub, PDF, STANZA for iPhone etc., paperback



US$9.99
Purchase and download direct from Amazon Kindle to your device


EPUB
US$9.99


PDF
US$9.99



STANZA
US$10.99


In paperback
$21.50


---


READER REVIEWS:



MINDSPACE
REVIEWED BY B.E.M

When I got this one I hadn't realized it was set in the same universe as the narc and hellgate stories, so it was a big surprise to meet some familiar ideas and places and histories ... but when I told this to a mate of mine and he said, "it's another sequel is it?" I told him NO IT ISN'T! And I think its a very important thing to say about [MINDSPACE] in case people get the book and expect to read about Jarrat and Stone or all the beautiful characters out of Hellgate. It's NOT A SEQUEL!!! If it was, Jarrat and Stone would be getting pushed along in wheelchairs because this is like 100 years after hellgate, so it's 300 years after narc. So my mate asked, "what's the deal?" The deal is, it's a whole new book and I for one hope it turns into a whole new series -- you can see at the end of it, Mel Keegan could write dozens of stories about these characters and [this scenario] because it's like a tv show. In fact, I should BE turned into tv show!! But I know it would never get made because everytime any show/movie tries to have gay characters there's always a big stink, and who's going to spend a gajillion bucks on a show that's going to raise a big stink??? So I guess we have to be satisfied with the book ... and it's a GREAT book.

What's the deal? It's a long time into the future and technology has exploded from the narc stories. The frontiers have gotten pushed back, humans are on new worlds, they have new problems, this time it's not the drug Angel it's banned/deadly VR games that you play in the "Mindspace." And sh--!!! You can see how YOU would get addicted to this. So the hero was arrested and sacked from his job for getting caught doing banned stuff -- but it turns out, it was really lucky that he'd been doing it, because ... wellllll, that would be telling. You HAVE to hread this if you love big SF stories, or games, or gorgeous studs getting it on, and if you liked the narc and hellgate stories it really makes you smile when you realize where you are!!

The thing that surprised me most was where the love story went. I thought it would be going "this way," and it went "that way" instead ... shows you how you can't guess where Mel Keegan is going. He always finds ways to surprise you.
Reader favorites...