Books in print
HELLGATE series
NARC series
Vampyre series
Science Fiction
Fantasy
Historicals
Sea stories
Shorter works
Freebies
Shop
Gallery
What's new?
What's due?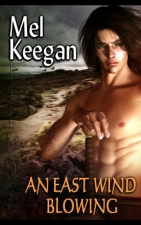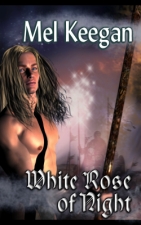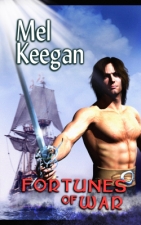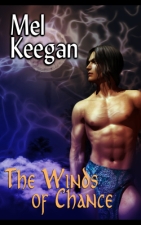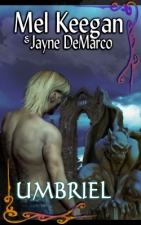 Bookmark on

Add MK to

Add Mel to del.icio.us


Sign up
Remove
---

Caveat
All titles on this website feature GLBT characters and situations. If you will be offended, please read no further. By further exploring this site, you agree that you are of age in your part of the world, and are fully aware of the content of books and art displayed here. All images on this site are copyright. Site contents &copy DreamCraft, 2011
Umbriel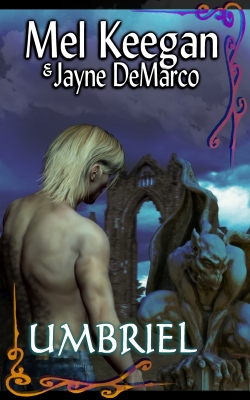 Co-written with Jayne DeMarco

On the high moors, lonely, storm-swept and silent, stands the ruin of Saint Martin's Abbey. On a summer's afternoon, a feeling of deep peace surrounds the ruin, yet the the broken walls conceal a dark secret, a tragic mystery dating back many centuries. And in the region the abbey has earned quite a reputation. Mention St. Martins to the locals and they'll give you an odd look at once and say, "You know it's haunted."

When Rick Gray buys Rokeby cottage in the nearby village of Little Swinvale, all he's looking for is the peace and quiet to find himself again, after years of working -- succeeding -- in the difficult, demanding trade of the professional photographer. A storm is looming, close to sundown. The lighting conditions are perfect for the kind of spectacular images which have made him famous. Against all advice, he heads out to the abbey to work fast while the light holds...

And when it fades, a tiny fragment of the mystery of St. Martin's finds its way into his hands.

He calls himself John -- just John. For Rick, it's love a first sight. And the next twenty-four hours of his life will be beyond anything he ever imagined. If he had not seen and felt it all with his own senses, he would never have believed it.

But seeing ... feeling ... is believing.



Read the first 10% of this novel right here, in PDF format

(Caveat: material in this free sample is not suitable for juniors. Consider yourself warned!)

Length: 45,000 words
Rated: R (18+; sex, violence, language)
Publication date: 2010; DreamCraft reissue, 2009
Publisher: DreamCraft
Price: $4.99 - ebook
Cover: Jade
---
FORMATS: Kindle, epub, PDF, STANZA for iPhone etc.




US$5.99
Purchase and download direct from Amazon Kindle to your device



EPUB
US$5.99



PDF
US$5.99




STANZA
US$5.99


This title is not available in paperback at this time.
---


READER REVIEWS:



UMBRIEL
REVIEWED BY .............

There are no reader reviews of this title at this time.


---
Reader favorites...