Books in print
HELLGATE series
NARC series
Vampyre series
Science Fiction
Fantasy
Historicals
Sea stories
Shorter works
Freebies
Shop
Gallery
What's new?
What's due?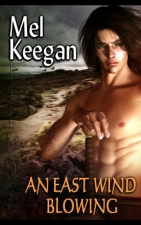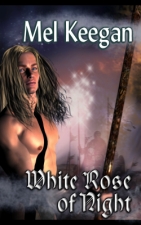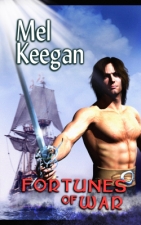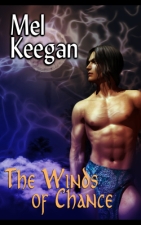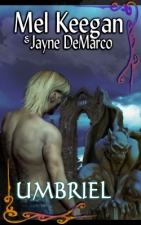 Bookmark on

Add MK to

Add Mel to del.icio.us


Sign up
Remove
---

Caveat
All titles on this website feature GLBT characters and situations. If you will be offended, please read no further. By further exploring this site, you agree that you are of age in your part of the world, and are fully aware of the content of books and art displayed here. All images on this site are copyright. Site contents &copy DreamCraft, 2011
Ice, Wind and Fire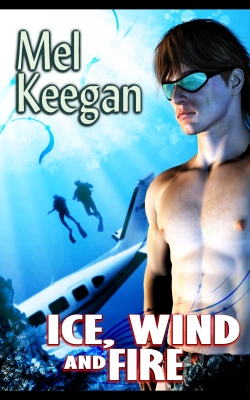 It's hurricane, bushfire, drug smuggling, murder and mayhem when two newspaper men try to take a Caribbean vacation ... and walk right into the storm of the decade ... sizzling gay Romance from the pen of the maestro!

In this first of the Mel Keegan thrillers -- reissued here with a brilliant new cover to celebrate its twentieth anniversary -- Greg Farris and Alex Connor, two hot-shot newsmen from Perspective magazine head out to Jamaica on a vacation which soon goes askew. Scuba diving right after a Caribbean storm, they discover the wreck of a light plane ... and in hours the lid is off Pandora's box. Their holiday becomes a fight to survive in the teeth of smugglers, slave traders, murderers -- and the worst the elements can throw at them.

Cover notes from the original, 1989 edition from GMP:

"Ice, Wind and Fire introduces the work of an exciting new Australian writer, in a fast-moving and colourful thriller set against the skillfully evoked background of the Caribbean."

1989 REVIEW: "This rip-roaring and colourful new gay thriller zooms along with a breathless enthusiasm that never flags" -- Time Out.



Read the first 10% of this novel right here, in PDF format

(Caveat: material in this free sample is not suitable for juniors. Consider yourself warned!)

Length: 80,000 words
Rated: R (18+; sex, violence, language)
Publication date: 1989; DreamCraft reissue, 2009
Publisher: DreamCraft
Price: $9.99 - ebook
Cover: Jade
---
FORMATS: Kindle, epub, PDF, STANZA for iPhone etc., paperback



US$4.99
Purchase and download direct from Amazon Kindle to your device



EPUB
US$4.99


PDF
US$4.99



STANZA
US$5.99


In paperback
$19.95


---


READER REVIEWS:



ICE, WIND AND FIRE
REVIEWED BY GENE L.

Being a big fan of 'juicy fic' I liked this one a lot. I spent one vacation in the Caribbean a (long) while ago and the book brought it all back to me. Like another vacation but without the price of tickets (ha ha). Mel's present-day action stories are his best. I wish he'd do more of these, but I know he uses writing to escape from modern-day-krapola (and that's a valid point). I liked the toughness and nitty-gritty of IWF. Less 'poetic' than the historicals and quite a bit 'hotter' than recent books, which is good (for me. I read a few magazine reviews of IWF when it came out and some critics in the gay press seemed to get upset when a gay novel dared(??) to be sexy. That's a bit pathetic when you think of how many really weeeeird gay books there are out there. Really, IWF is no more hot than a load of het books. It's not written for or intended for kids, so what's the problem? Sheesh). Anyway ... a great read if you like action stories (I do) ... great characters ... terrific backgrounding in Jamaica. WHERE'S THE SEQUEL STORY????



ICE, WIND AND FIRE
REVIEWED BY E.R.

Action, adventure, sizzling hot love action (golly, our heroes certainly enjoyed each other!), a lush tropical setting and dastardly villains whom I'm glad to say got what they thoroughly deserved.

I was so absorbed in this novel that my house could have burned down around me and I wouldn't have even noticed!


---


Mel Keegan comments on ICE, WIND AND FIRE

ICE seems, in retrospect, to be something of a departure from the usual Keegan book ... the story is strong, of course, but it's a lot "raunchier" than the norm! In fact, someone who posted a review to the Amazon.com page got it dead right: "Not even James Bond has this much sex," s/he said. This is completely accurate! Remember, ICE was the first novel I'd managed to place with a gay publisher -- and one should never underestimate the difficulties involved in trying to get a contract with any publisher! In fact, ICE was an "attention getter." It was much more sensual, (also "loud and obnoxious" in places) ... but it did indeed grab attention, where more subtle pieces had been languishing in limbo for some time already. With this one out of the way the rest could follow on -- which is not to say there's anything amiss with sensual stories. I've written reams of them in the past, and expect to write more. But I confess that I'd like to stay on "this side" of the line and not cross over into the purely "adult fiction" category, if only because my novels are a world more difficult to craft than the majority of adult books. To put it another way, I want to appeal to a wider readership, and I'm keenly aware that a percentage of readers can be troubled by narrative that crosses the line. My usual stuff is no more "adult" than Harold Robbins ... but it would be fair to say that ICE is quite a sizzler ... with good reason!
Reader favorites...