Books in print
HELLGATE series
NARC series
Vampyre series
Science Fiction
Fantasy
Historicals
Sea stories
Shorter works
Freebies
Shop
Gallery
What's new?
What's due?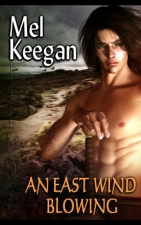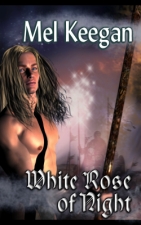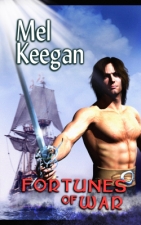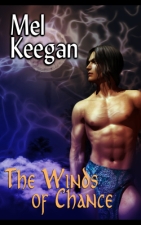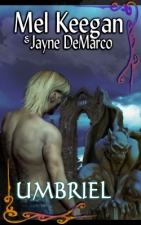 Bookmark on

Add MK to

Add Mel to del.icio.us


Sign up
Remove
---

Caveat
All tites on this website feature GLBT characters and situations. If you will be offended, please read no further. By further exploring this site, you agree that you are of age in your part of the world, and are fully aware of the content of books and art displayed here. All images on this site are copyright. Site contents &copy DreamCraft, 2011
Aquamarine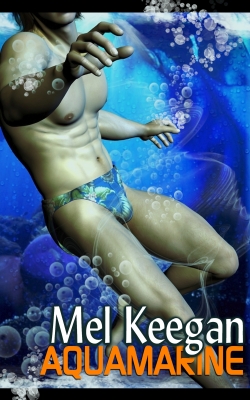 This colorful and sexy SF thriller is set in the late 21st Century when major land masses have been submerged by rising oceans and the Earth is a world of water. Russell is a hydrologist, based on the giant floating platform of Pacifica; his lover, Eric, one of fifty Aquarians, is a new sub-species of human who can breathe underwater. When the pair refuse an attractive offer for Eric's services on a suspicious salvage operation, Eric is kidnapped and a fast-paced intrigue starts to unfold on the "acorn principle" ... a small event turns out to be the key to a major war which would involve the whole Pacifica region.



Read the first 10% of this novel right here, in PDF format

(Caveat: material in this free sample is not suitable for juniors. Consider yourself warned!)

Novel length: 125,000 words
Rated: R (18+; sex, violence, language)
Publication date: 2008
Publisher: DreamCraft
Price: $9.99 - ebook
Cover: Jade
---
FORMATS: Kindle, epub, PDF, STANZA for iPhone etc., paperback



US$9.99
Purchase and download direct from Amazon Kindle to your device


EPUB
US$9.99


PDF
US$9.99



STANZA
US$10.99


In paperback
$22.47


and


---


READER REVIEWS:



AQUAMARINE
REVIEWED BY CHRIS R.

You have to chalk up a mark to this book, because the plot and characters actually survive the machete-job done on the project by a publisher [the publisher in question was Millivres, not DreamCraft!! -ED] that found a way to get more slipshod than it's norm! I've read the interview segments on the Keegan webpage here where Keegan tells what happened. Shi-!! It wasn't copy edited! In light of that, three cheers to Keegan for getting AQUAMARINE as good as it was. The typos and type-setting mistakes do intrude now and then, but the story is fully engrossing. I started reading late at night, and wound up looking hungover the next day. The saga of Eric the gill-breather and Rusty Grant, the geneticist, is a very different, very fresh kind of story. If you might be tempted into thinking AQUAMARINE is something like that Kevin Costner flick that drowned at the box office, you'd be wrong. If I have one criticism (apart from the typesetting choas, which Keegan isn't responsible for), it's that I think MK passed over (glossed over??) the set-up for the Drowned Earth Scenario a bit too fast. I personally would have liked a lot more set-up and background on this ... but I also see AQUAMARINE is well over 300 pages. Loads of technical stuff might have pushed the book into the too-long cateogory, and anyway, lots of other readers could have wound up skipping whole chunks of the book to actually get away from the scientific stuff. After just coming thru HELLGATE (wow), I have to guess Keegan actually wrote in the science and then edited it back out for readability and overall-length??? despite the gloss-job on the science background though, the watery world in the book is described so richly, with such reams of detail, [the novel] doesn't suffer overall for having some techno stuff missed out. Another great read.


Reader favorites...