Books in print
HELLGATE series
NARC series
Vampyre series
Science Fiction
Fantasy
Historicals
Sea stories
Shorter works
Freebies
Shop
Gallery
What's new?
What's due?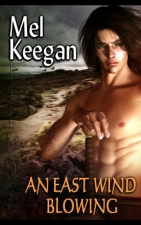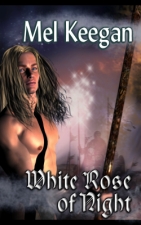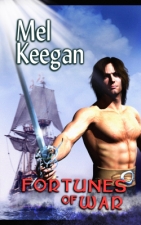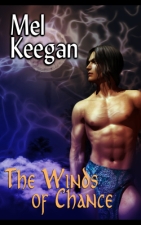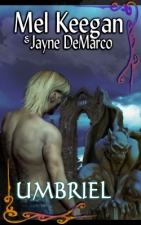 Bookmark on

Add MK to

Add Mel to del.icio.us


Sign up
Remove
---

Caveat
All tites on this website feature GLBT characters and situations. If you will be offended, please read no further. By further exploring this site, you agree that you are of age in your part of the world, and are fully aware of the content of books and art displayed here. All images on this site are copyright. Site contents &copy DreamCraft, 2011
Free downloads

Help yourself to some free reading right here -- not just samples and outtakes from all of MK's works, but also some ebooks which are complete in themselves.

These books don't have DRM attached, and they don't need passwords. They're presented in the uniquitous PDF format -- just download and enjoy.

You'll find free samples of every title on the browser pages for each individual title, but here are some specials...



MEL KEEGAN: Ballads and Verse, illustrated by Jade. Poet and artist collaborated on a work of beauty, an amalgam of verse and art. Part of the book was released before, for Christmas 2004 ... parts of it have never been seen before. It's a big download! Because of the weight of artwork, the file size is abut 12MB -- and we can't compress it any further, guys, because the artwork suffers. But it'll be well worth the download. All the verse from the 2004 issue is included, plus the sonnert from The Swordsman and the two long ballads, The Voice of the South Wind, and On the Full Moon of September (always leave 'em chuckling). Here are a couple of screencaptures: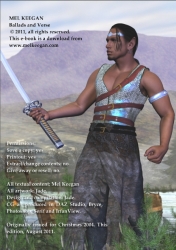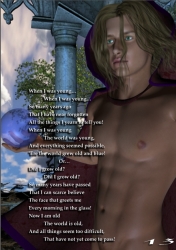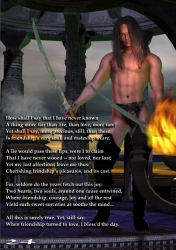 Click to download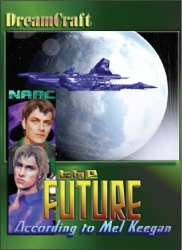 A collection of writings and art focusing on the behind-the-scenes work which goes into crafting the big SF series, NARC and Hellgate:

A HISTORY OF THE FUTURE -The future history which both these universes share ... And so do we!
RESALQ 101 - Designing a living language from the ground up...
HIGH-TECH 201 - Itís all about the details. MK takes time out to answer readers questions.
THE TALE BEHIND A WORLD OF ICE - World building is an art. Check out what went into Aurora and Kjorin!
SETTING THE SCENE: NARC - The backstory to the bestselling NARC series...
SETTING THE SCENE: HELLGATE - the foundations on which the whole series rides

Click to download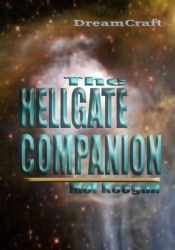 A gazeteer of the incredible worlds of Hellgate, as far as Deep Sky -- and the reason the Companion doesn't go further is that we can't, and don't want to, get into industrial grade plot spoilers! We soon discovered that factoring Cry Lberty and Probe into the Companion would quite literally "blow the plot" for you, and as for covering Flashpoint and Event Horizon --?! You wouldn't thank us! So enjoy this illustated version of the Gazeteer to the first 370,000 words of the series, and come back for the full-on project when "The World of Hellgate" is produced. As yes, we're looking seriously into doing it as an interactive CD-Rom, because ... well, have you checked out the art on the Hellgate page? No?! Take a look right now -- and then have a look at the file size of the Ballads and Verse volume, on this page. That's 12MB for a PDF of 33 pages. And the full-on World of Hellgate would be more like 250pp in wall=to wall technicolor, which would make for impossible file sizes. Solution? CD-Rom.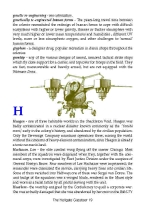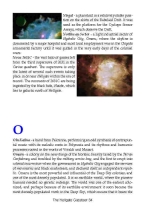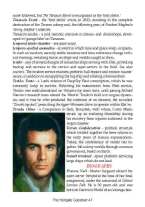 Click to download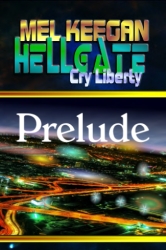 THE PRELUDE TO CRY LIBERTY - almost 20,000 words ... a FREE-TO-ALL eBook in the Adobe Acrobat format ... The entire opening gambit to HELLGATE #3: Cry Liberty ... fully bookmarked, and available to all MK-OnLine readers.

What's in the book? MK is getting creative, and has written 'a story within a story' here. This whole segment is 'extra' to the body of CRY LIBERTY: a fast, furious, sensual narrative takes you under, or inside, the Omaru blockade. What's it like for people in the city of Hydralis, living within naked-eyesight of the Drift, and having a super-carrier parked overhead? How do you fight for you liberty, when you're up against the worst the DeepSky Fleet can throw at you, and you've been blockaded and raided ... you have little left to fight with? And what's the secret the colonial militia of Omaru have been hiding?

Readers will recall, the Resalq, Mark Sherrat, has *two* sons. We've met Dario and his partner, Tor. Now, in the tremendous novella-length prelude to CRY LIBERTY, you'll meet Mark's other kid — Leon — and the love of Leon's life, the drop-dead gorgeous Roy Arlott, plus some utterly unforgettable characters, all of whom play a large part in CRY LIBERTY itself, and whom you meet, in-depth, in this 'story within a story.'

WARNINGS: realistic violence, some coarse language, same-gender relationships, sexual references. Do not download if gay male relationships, frankly described, will offend.

Click to download


Reader favorites...