Books in print
HELLGATE series
NARC series
Vampyre series
Science Fiction
Fantasy
Historicals
Sea stories
Shorter works
Freebies
Shop
Gallery
What's new?
What's due?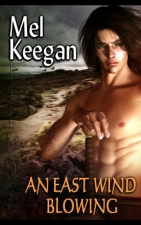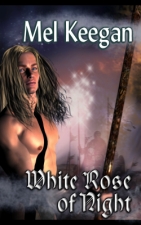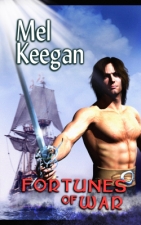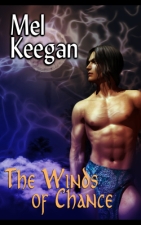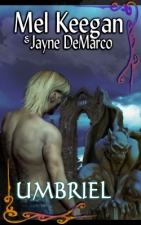 Bookmark on

Add MK to

Add Mel to del.icio.us


Sign up
Remove
---

Caveat
All tites on this website feature GLBT characters and situations. If you will be offended, please read no further. By further exploring this site, you agree that you are of age in your part of the world, and are fully aware of the content of books and art displayed here. All images on this site are copyright. Site contents &copy DreamCraft, 2011
What's due?

Mel Keegan thanks everyone for bearing with him through a couple of very difficult years during which health has been a major issue; and offers apologies that he can no longer promise new titles on, or by, a set date. DreamCraft can certainly tell you what he has in the works, but not when it's likely to be issued ... MK's health is too unpredictable.

So, out there in the future is a NARC short -- longer than STOPOVER but shorter than the big books -- NARC: Resolution. We'll be designating this NARC #4.5, because it's on the way to the next full-on book, which will bring the NARC series to something very like a satisfying finale. Very little info is available about that one, but at this time (December 2013), we can tell you that Resolution is tightly plotted and just waiting to "have the words added," as Mel puts it. The only unanswerwable question is the "when" part. MK makes no firm promises.

Also in the works, to everone's gratification, is the continuation of MORE THAN HUMAN, which continues to sell strongly. MK is continuing the story of Adrian Balfour and Jason Erickson with another novel,THE SKIES OF EIDOLON, which is well underway.

We'll be packaging the existing books in a variery of ways, too. The HELLGATE series is headed for hardcovers, and also for CD-Rom; and we'll be issuing the whole Keegan list in the MOBI file format.

If you'd like to be appraised automatically when the new titles come along, why not join the mailing list? Look out for our newsletters -- they're not "regular" by any means; we don't send out emails unless there's actual news, but when there are good things to tell, you'll be among the first to know! Sign up here: Newsletter
Reader favorites...