Books in print
HELLGATE series
NARC series
Vampyre series
Science Fiction
Fantasy
Historicals
Sea stories
Shorter works
Freebies
Shop
Gallery
What's new?
What's due?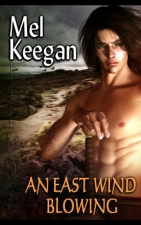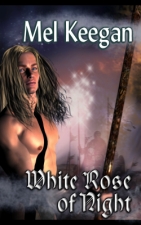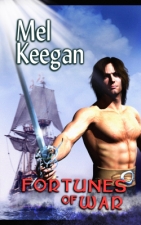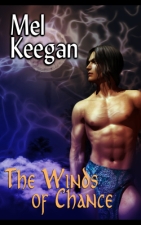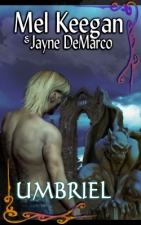 Bookmark on

Add MK to

Add Mel to del.icio.us


Sign up
Remove
---

Caveat
All tites on this website feature GLBT characters and situations. If you will be offended, please read no further. By further exploring this site, you agree that you are of age in your part of the world, and are fully aware of the content of books and art displayed here. All images on this site are copyright. Site contents &copy DreamCraft, 2011
Storm Tide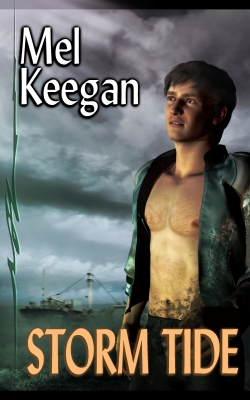 Sean Brodie, an American engineer on contract in Adelaide, and his partner of eight months, local boy Rob Markham, are struggling to save their relationship by hiring a boat for a week's fishing off the South Australian coast. As a storm approaches they go to the aid of a luxury cabin-cruiser apparently in trouble, only to find that they've stumbled into a drug smuggling gang's offshore headquarters. A lucky escape is only the start of their troubles, as they find their pursuers have unexpected friends on land as well as sea. In a thriller set for the first time in his native Australia, the popular author of FORTUNES OF WAR, DEATH'S HEAD and EQUINOX presents another action-packed and gripping adventure.



Read the first 10% of this novel right here, in PDF format

(Caveat: material in this free sample is not suitable for juniors. Consider yourself warned!)

Length: 80,000 words
Rated: R (18+; sex, violence, language)
Publication date: 1998; DreamCraft reissue, 2006
Publisher: DreamCraft
Price: $8.99 - ebook
Cover: Jade
---
FORMATS: Kindle, epub, PDF, STANZA for iPhone etc., and paperback



US$4.99
Purchase and download direct from Amazon Kindle to your device



EPUB
US$4.99


PDF
US$4.99



STANZA
US$5.99


In paperback
$19.46

and


---


READER REVIEWS:



STORM TIDE
REVIEWED BY GENE L.

I've never visited Australia and the only movies I've seen show the place as a desert or swamp with strange animals and really big crocs and buffalos. So STORM TIDE really surprised me because it all takes place in a cold winter with tides of rain! Then I looked at a map and noticed Australia is a BIG island, so I shouldn't be shocked if the deserts are in one place and at the same time it's cold and wet someplace else! Seriously, if you come to STORM TIDE expecting a lot of kangaroos and country looking like Ayers Rock you're going to get a surprise! The story is about two guys trying to save their relationship, but that's only the first chapter or so. For most of the book they're running for their lives. It's like a reverse of the 'usual' Mel Keegan plot where the tough, hard-nosed heroes go hunting the bad guys. The guys in this book are ordinary men, and the best they can do is RUN ... but then the challenge is, to stay ahead and stay alive, through storms and floods, and aboard a freighter at sea. The only other MK book anything like this one is ICE, WIND AND FIRE, and they're nothing similar. I reviewed IWAF also, and I said I wished MK would write more modern-day thrillers. I like the SF ones, I do get the historicals also, but I'd be first in line for another modern-day triller.






---


Mel Keegan comments on STORM TIDE

Here is a novel which started life as a short story and blew out from there. The late Lane E. Ingram took the germ of the idea, ran with it and handed it back to me in a form which was unexpected and full of potential. STORM TIDE happened during a long, gray and cold winter here downunder, and this comes across in the narrative. The text was vetted by two very good "beta reaters" in Texas, to make sure Sean's part is dead right ... at the time, I was still a couple of years away from living and working in the States. STORM carries an acknowledgments page which thanks everyone, but is missing a paragraph which would be there if the novel were bring printed at this time. Here is the paragraph: "This novel is affectionately and respectfully dedicated to the late Lane E. Ingram, who passed away quietly, leaving little mark on the world. I miss you."

It was interesting to write a story set in Australia, but the part of the country where STORM takes place is not the "red center" or outback, which readers may have expected. My corner of SA is maritime ... we're all beach, cliff and ocean. Working within the geography was a challenge, and researching the old break-bulk freighters started to take on the aspect of a full time job. It was a lot of fun to write this one. It's quite a large book, and GMP set the type as tightly as ever, getting it down to about 200pp.

From my own (peculiar) perspective,the novel was a challenge. I've written a great deal about professional people in the military, paramilitary, police and security forces, and I had to 'think backwards' this time. Remember to turn off all the trained responses. Sean and Rob are two very ordinary civilian guys. They don't have the training or the experience to deal in a wink with situations like these. They're under the gun for the first time in their lives; they could easily die. How do civilians react? Every person is different, but there remains one common denominator, though it's a negative, not a positive. The one thing you can bet on is that civilian's WON'T react like soldiers or special agents. It it were Neil Travers or Kevin Jarrat in this situation — well, there wouldn't be much of a story: it'd be over in Chapter Two! The fascination is surely in exploring how real, genuine civilians ... ordinary people ... manage to think their way through, and out. Sean is an oil company employee, but he's a designing engineer, not an oil worker. Rob is a salesman at the Honda motorcycle franchise. They're both young, in shape, agile, strong. They can handle themselves — and they're going to have to!
Reader favorites...