Books in print
HELLGATE series
NARC series
Vampyre series
Science Fiction
Fantasy
Historicals
Sea stories
Shorter works
Freebies
Shop
Gallery
What's new?
What's due?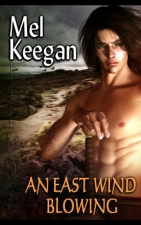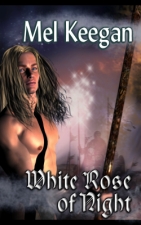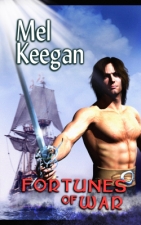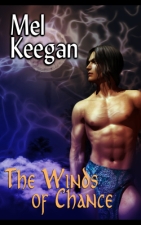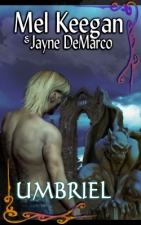 Bookmark on

Add MK to

Add Mel to del.icio.us


Sign up
Remove
---

Caveat
All tites on this website feature GLBT characters and situations. If you will be offended, please read no further. By further exploring this site, you agree that you are of age in your part of the world, and are fully aware of the content of books and art displayed here. All images on this site are copyright. Site contents &copy DreamCraft, 2011
Blogging the news...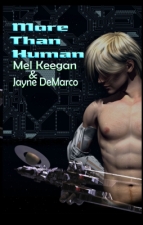 Introducing Mel's latest: MORE THAN HUMAN, launcing at this time! Here's a full-length novel you might have been keeping an eye on for some time as we shared tidbits about the production of it, and it's out now in epub and pdf, with the Kindle format due later this week. If you have a fancy for razor-sharp science fiction, exotic locations, romance that fairly sizzles and a thrill or two on the side for good measure, don't miss this one! Mel and Jayne DeMarco are collaborating for the first time since Umbriel, and the combination of talents is a winner. Click here to see that delicious cover at large size, read the first couple of chapters, and order up!


---

---
January 20, 2012
DreamCraft is delighted to announce the launch of Mel's latest, Shadow and Flame, which is new today. It's a fantasy piece, around half the length of a novel ... and one of the most delicious fantasies we've read in a long time. Great reading, for $2.99, in epub, PDF and Kindle formats. Incidentally, if you're reading on your mobile phone or Nook, all you need is the epub, and you're home free. Click here for info on the ebook, to see the cover at large size, and to read a generous sample online.


---





November 17, 2011

The biggest news is ... at last! ... HELLGATE #5: Flashpoint is out. Click here to sample it, and order. At this time, it's available in PDF and epub versions, and it'll be available direct from Kindle in the next 24 hours. The Stanza version (for your iPhone and so forth) will be out by the weekend, and the "due" icons on the paperback edition will change to "buy now" buttons early next week. You can read the first two chapters online right here ... it's a good, sizeable read, which barely scratches the surface of this immense volume.

Flashpoint is 250,000 words -- an epic which is impossible to begin to describe in something as flimsy as a synopsis. Here's the good news: even though the book is up to three times the length of an average ebook, and twice as long as many of the Mel Keegan titles, MK and DreamCraft are issuing it at the regular price of $9.99. Also, we've used the "relaxed" typesetting you enjoyed so much in the paperback versions of Cry Liberty and Probe. This makes for a paperback of 576 pages, for Flashpoint ... and both MK and DreamCraft are accepting a much lesser royalty to bring you the paperback at just $1 more than the cost of the other Hellgate volumes. You're going to love every moment of this one ... Check it out here

Jade, Ed. Dreamcraft.

---

Welcome to the 2011 revamp of Mel Keegan Online ... and yes, we're a little late with this project. Life has been hectic, and a great deal of work has been done behind the scenes in the last half year or so.

Long-time readers will be noticing some of the changes already. Not only is this a whole new site ... simpler to navigate, a lot more streamlined than the last ... but also, the whole MK "backlist" had been rejacketed with brilliant new CG art.

And there's more. We know that many readers have made the change over to the epub format for their ebooks -- and we couldn't agree more with this choice. Lately, epub has become my own format of preference. The old PDFs are still favored by a lot of readers, and it's a fact that when it comes to delivering graphics-heavy content, nothing will ever beat the PDF. But for a novel? The truth is, the epub behaves far better in a much ider variety of devices. So --

DreamCraft has already rendered most of my titles to the epub format, and in the coming weeks and months you'll also see NARC and Hellgate series appearing as epubs. Also rejacketed, in a brand-new series livery.

And as for Hellgate ... the fifth book is being prepped for publication as this 2011 rebuild of the main website comes together, and while I'm working on the sixth and final book in the series. With the whole thing complete, we'll also be working on a pet project of mine" The World of Hellgate -- more about that when it starts to take shape.

The sub-sites for the NARC and Hellgate universes are still under construction at this time of writing, but if you've been following the exploits of our resident artist, you'll have seen some of the most amazing CG art...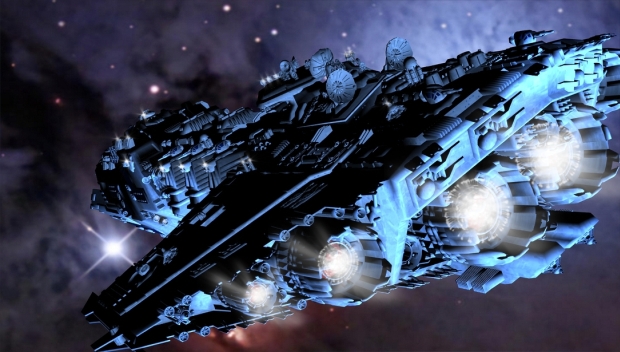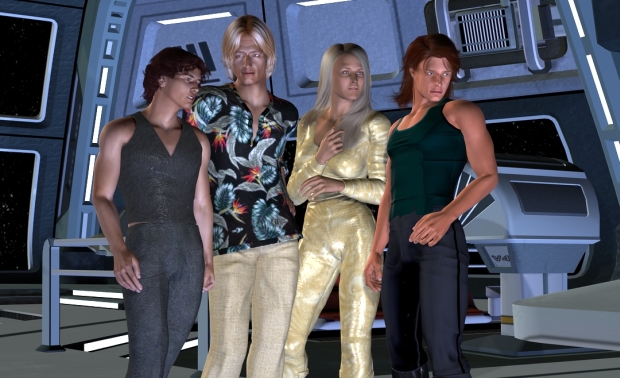 See more NARC and hellgate art in the Gallery



...so you can see how busy things have been, and continue to be, though we haven't been sending newsletters. rest assured, when there's news to be shared, it will be!

In the meantime, this build of the website brings everything up into "current" status -- including the contact information. Apologies for the recent dead mailbox syndrome." We got caught between the old site and the new for rather longer than had been intended!

Huge thanks are due to DreamCraft for their input at all levels, from the mechanics of this website to the continued marketing of books, many of which fall into the "classic" bracket now. The earliest titles in my list are well over 20 years old now, though it's impossible to even think of that much time passing by. Thanks in particular are due to Jade, whose art continues to astonish.

What's next for me? Hellgate #5: Flashpoint will be out in a matter of weeks; then #6 just as fast as I know how to complete it and get it to DreamCraft for editorial and packaging servces. Meanwhile, the NARC series is bound for Kindle in the immediate future, and I also have a flock of short pieces I'm working on, which will be along when time permits.

My gratitude goes to all of you who have been so patient in these last few years when life and work have made it difficult to keep up with book projects. My fingers are crossed that the near future will offer much more time to be devoted to writing.

Cheers from Mel Keegan, August 2011

Reader favorites...